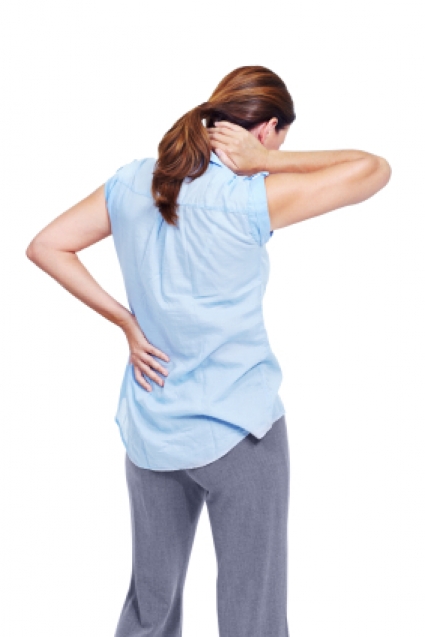 Have you ever felt like the Tin Man in the Wizard of Oz as you rise out of bed in the morning? Wishing you could reach for the oil can to lubricate your joints quickly and get them in "working" order. Or maybe you thought there must be a nearby bowl of Rice Krispies as you clearly hear the snap, crackle, and pop or your neck, back, shoulders, and knees. That stiff, achy feeling is not comfortable and it can sometimes take minutes before warming up enough to take the first steps of the day.
If you work on joint mobility daily it will help to diminish the pain and discomfort of stiffness by lubricating the joints. It will increase your range of motion, lower your stress level, and keep connected muscles, ligaments, and tendons flexible and strong. Many people have this discomfort daily, but rather than reach for a bottle of ibuprofen, here are seven natural ways to improve your joint mobility to get your day started with ease.
First thing to do once you are out of bed is to slowly take a deep breath with an attitude of gratitude for the day. Next, start with my favorite…the neck roll. Drop your neck down and roll it to the left and back to center 8 to 10 times, then to the right and back to center 8 to 10 times. Now, slowly drop your head back at a comfortable level and look up at the ceiling then bring it back to an upright position. Repeat 8-10 times.
Now, straighten your arms out to your side and rotate your arms in a medium to large circle movement forward then backward 8 to 10 times each. This will lubricate your joints in your shoulders to get them ready for your day.
Now rotate your wrists in a circular motion forward and backward and then each ankle forward and backward. Again, repeat each movement 8 to 10 times. Sometimes I like to rotate the lower part of my leg and ankle at the same time that way I'm working the knee in conjunction to the ankle, thus saving time.
Last, but not least, it's important to rotate the hips. Place your feet a little more than six inches apart and rotate your hips to the left and then to the right 8 to 10 times. You might want to envision that you are using a hula-hoop slowly while doing this move.
Lifelong pain-free mobility can literally only take you 10 minutes a day to accomplish. These moves work, but only if you practice them often. Practice them so they become part of your everyday routine and eventually, snap, crackle and pop will no longer be the first sounds of your day!