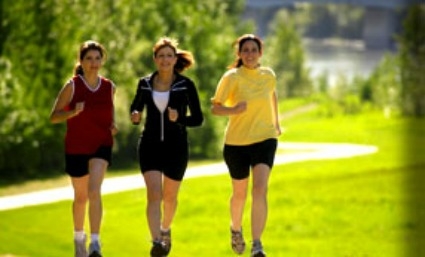 It's time to stop chasing wealth. Whether you realize it or not, your wealth is wrapped up in your health. It's simple…if you aren't healthy (to your fullest) then you won't have the energy to be fully effective in your home, your career, or community. What does it matter if you have wealth, as in money, if you aren't healthy to enjoy it? What if you used your wealth and health together – to better the lives of others? That would be ideal.
Did you know that in 1986, the people of the U.S. spent over $458 billion on health care. That was over 20 years ago and that number is now at an alarming $2 TRILLION a year on health care. This blows me away and is very heartbreaking. There is more education on health and wellness than any other time in history and yet there's a rebellion style of living. I ask you…are you going to allow another day to slip by without taking complete care of your yourself – mind, body and spirit?
All too often, people complain about pain. Pain is a clear sign that your body is protesting against the abuse continued day in and day out. We must stop putting band-aides over the pain and attack the real issue from which the condition is caused. It's time to stop treating the disease. Look first at your eating habits!!! We truly are what we eat. Then change your lifestyle and include physical activity. If you sit around on your fanny all the time like a slug, then you will feel sluggish. Get up and move around like an animal and you'll feel alive like one! It's important to change your attitude and self-talk during this time as well. "As a man thinketh, so he becomes." Do you believe that you will lose weight, get healthy, become pain-free, have more energy, and create more wealth because of your health? Or…do you believe that it's too late, there's no use, you're too old, it's going to be too hard or take too long, or you're not worthy? If you believe the latter part then I wouldn't bother changing your food or exercising because you'll just go back to living the way you are currently. If, on the other hand, you are changing your thought process to positive thinking then you have a great chance of success. I believe that If one could turn their bodies inside out and look at the damage that has taken place from the lack of treating our bodies correctly….one would change their thinking and actions in a heartbeat!
As you can tell…I'm passionate about health and healthy living. Not to the point where it's obsessive and you don't get to live a little. I believe in the 80/20 rule. Live your life 80% healthy and clean and the other….well, enjoy! You'll soon see that you'll enjoy the way you feel and look when you choose the 80% style of living and it may drift to become 90-100%. The U.S.would be a better place if the majority of the population changed their mindset and actions to reflect that of good health. It's time!