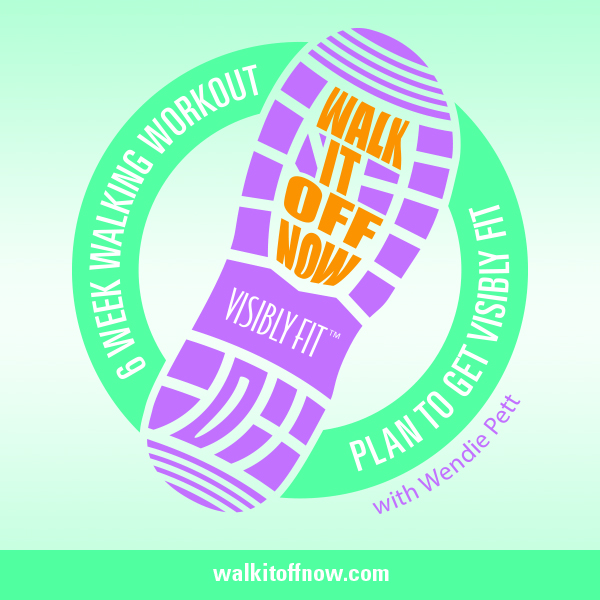 3 John 1:2 "Beloved, I pray that all may go well with you and that you may be in good health, as it goes well with your soul."
There's something about fitness walking that makes it more "doable" than other exercise.
Why is that?
Well, walking is easy and it's a simple activity change that can "step" you into the right direction for better health. There is literally no equipment required or fancy way to participate. It's plain, noncomplex and straightforward.
It's the simplicity of consistency that brings HUGE results. By putting one foot in front of the other (literally), you can not only walk off excess weight and inches, but also dramatically reduce your risk of heart disease, high blood pressure, stroke, depression, osteoporosis, diabetes, high cholesterol, and help clear artery-clogging plaque! These reasons are good enough on their own, but wait there's more!
It's a proven fact that we need fresh air, but how much is enough? There's so much to gain by sweeping the cobwebs out of your intellectual properties! More oxygen brings greater clarity to the brain, which needs twenty percent of our body's oxygen to function. Getting out of doors on a regular basis can improve one's health, overall sense of well-being and there is literally no substitute for it. Fresh air cleans our lungs increased the oxygen benefits in increased energy, too!
All of a sudden we are thinking clearly and have more energy than ever before! You can't go wrong with that.
Walking in fresh air offers increased aerobic benefits. With taking in more clean air, it helps improve our breathing techniques, increases stamina, and adds balance to our bodies.   Walking is one cure for a healthier mind, cleaner lungs, and a calmer constitution when we regularly use it. And you thought you were just walking mindlessly…without any major benefits except to get to your destination! A healthier mind and a healthier body….BOOM! I like that.
Romans 12:1-2 "I appeal to you therefore, brothers, by the mercies of God, to present your bodies as a living sacrifice, holy and acceptable to God, which is your spiritual worship. Do not be conformed to this world, but be transformed by the renewal of your mind, that by testing you may discern what is the will of God, what is good and acceptable and perfect."
Once you begin taking in all that fresh air, you'll soon realize that you actually enjoy getting out and listening to the birds, taking time just for you, and clearing your over-crowded noggin! It really helps me problem solve and release "stuff" that doesn't serve my body or mind well.
Are you excited yet about all the benefits of walking? If so, you would benefit greatly by joining me and the awesome peeps at www.walkitoffnow.com. Walking – it's easy, it's sustainable, and it will maintain your healthy attitude (or establish one). Take action today toward your wellness goal.
What a shot of motivation to feel an energy boost from just one positive action? That action step…Registering for www.walkitoffnow.com. Join the fun, the 6-week walking program, and the awesome community.
You'll experience awesome benefits, my fitness friends, and you'll be well on your way to learn how to view fitness in walking as a joyful habit! PLUS, think about all those calories that you're zapping with each step you take! The real evidence will be that smile on your face that comes from your walking success!
1 Corinthians 10:31 "So, whether you eat or drink, or whatever you do, do all to the glory of God."
The true reward is the triumph of meeting the challenge, at the end of these 42 days (6 weeks), you will have established a daily habit of walking fitness, which is no doubt the most important result. And exercise will become something that you don't want to go without. It's life-changing! So go for it – Walk It Off Now! www.walkitoffnow.com