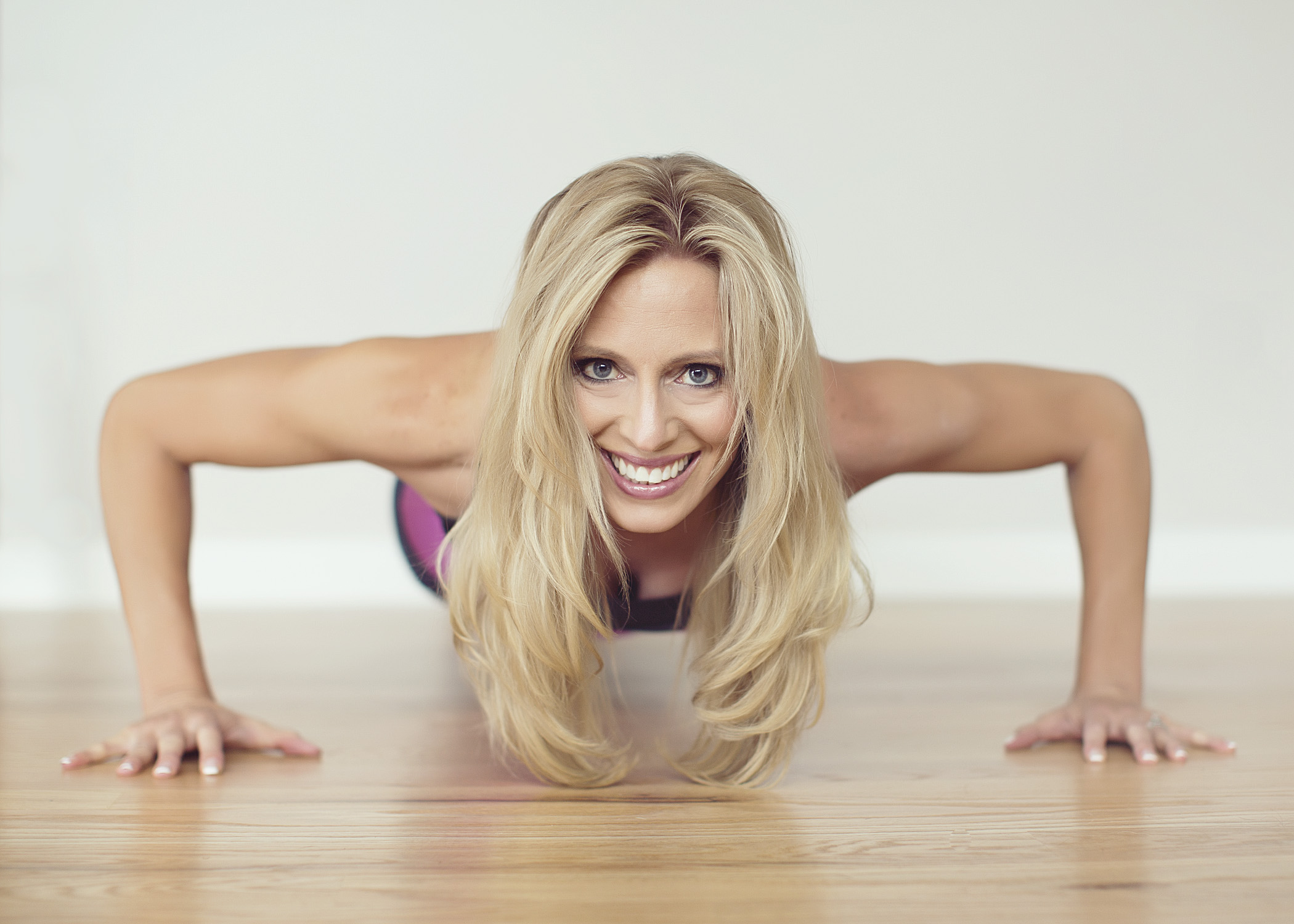 For many, the word – exercise – feels more like a curse word than an activity. The negative mental image of exercise to some can keep them from incorporating it into their daily lives.
…excuses creep in!
In today's world, a constant reminder of your next appointment flashes on your computer screen, beeps on your phone, or dings on your iPad. So many places to be and things to do, but the reality is that there are only 24 hours in a day to accomplish all that needs to be done.
But just because the world is getting busier doesn't mean that we can afford to neglect our bodies. The fact is that you may not have the time to do what you would consider a "normal workout" at the gym. However, that doesn't mean you can't transform your workout into one that allows you to exercise anytime and anywhere. You have your very own built-in exercise equipment. Your Body IS Your Gym™!
I've always been a student of physical culture — teaching aerobics, dance, sculpt, etc., but almost 15 years ago I was in a horrible snow-mobile accident and I resorted to specific exercises to heal my injury. They were so incredibly powerful!  So POWERFUL — that I created the Visibly Fit™ Exercise and Wellness System so that you could benefit from them as well.
Athletic, Injured, Overweight, Obese, Young or Old – Visibly Fit™ has proven to give remarkable success for everyone! Don't just take my word for it…Go here to see what others are saying.
Visibly Fit is a fitness and wellness program that is a lifestyle and offers lasting results – mind, body, and spirit. The body will only go where the mind and spirit direct it! So, focusing on all areas of life is vital in order to get in alignment with your best, healthy self.
With the Visibly Fit™ Exercise and Wellness Program, you'll discover that God gave you everything you need to be healthy, whole, and complete – you just need to know how to use it. That includes understanding that Your Body IS Your Gym™ — No equipment or gym membership ever required! By using slow-controlled tension/resistance movements (along the lines of  – "moving isometrics") your body will shed fat and replace with strong, lean muscle without ever compromising the joints, tendons, or ligaments.
Perfect for anyone of any age and any athletic ability. From age 3-103…Visibly Fit Works!
Would you like to learn more?
Here's the best place to start: 1:1 Coaching Program
Not ready for that level of commitment…Yet?
Then go here: You'll want to get the Visibly Fit™ 7X11 DVD first. Or grab the As seen of TV bundle to get the best results fast!
Want to make sure you are doing the exercises correctly?
Then Skype will be our connector: 1:1 personal training
Want to Join a Community for Trusted Counsel, Accountability, Special Discounts, and Tools?
Then join the club: The Visibly Fit VIP Club