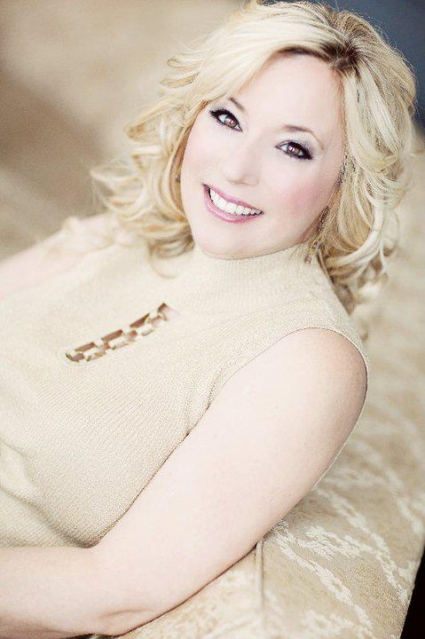 Meet my guest blogger, Elizabeth Hamilton-Guarino! She's a dear friend. We met through her Best Ever You Network where I am a featured expert. I think you'll enjoy her article, the way she relates, and most importantly…her heart! Enjoy!!
Elizabeth Hamilton-Guarino
Founder/CEO – The Best Ever You Network
Moments in Life
Due to a life-threatening allergic reaction, I nearly left my footprints all around an emergency room in 1998. Did you know that resuscitation leaves footprints? It does – it leaves big ones nearly the size of Big Foot's on steroids. You see, I developed food allergies after my second son was born in 1997. This changed my life in numerous ways … and nearly ended it on many occasions.

MOMENTS IN LIFE
These are moments in life where you find new opportunities to place your energy and remake choices of how to live and/or be, despite curveballs. These are the moments in life where you find the positives in the depths of the most negative of circumstances and keep faith.
I decided to turn my pain into opportunity by creating a resource where people can be their best despite any obstacle – a place where courage thrives and fears are faced and stories are shared to help others.
THE BEST EVER YOU NETWORK
In 2008, I left a 15 year career in the financial industry to start The Best Ever You Network. which is now a leading multi-media, global provider of lifestyle content with a print and on-line Magazine, radio show, global Internet and social-media community and upcoming TV show on Telos TV.
By 2007, I found my way back into the rat race and decided to reenter the world of cubicles and water coolers. This experience changed my life.
My new job was – well – unsatisfying. I say that in the nicest way possible, but it's difficult to sugar coat the truth. The office was pretty much a workplace war zone with people constantly bickering, complaining, and an overall feeling of discontent. I could tell immediately that this wasn't the place for me. I just knew there had to be something else I could do. I mean, here I was – a 38-year-old mother of four longing to earn a decent income while working at home doing something where I could truly help others. Was that too much to ask? I almost began to believe it was until one day while I sat in my office contemplating my options. I finally realized what I needed to do. And thus, The Best Ever You Networkwas born. Mind you, I would later have an allergic reaction at the office that week, but I knew that I was only an ambulance ride away from writing my first business plan. It was just a matter of time before I could utter those magical words – I QUIT! With EpiPen in hand, I signed my resignation letter. Much to my surprise, I quickly realized that my colleagues really didn't care whether I stayed or quit – another indication that I'd made the right decision. However, my family didn't have the same reaction – especially now that we were short the hefty income I'd been making.
Launching The Best Ever You Network helped me start living again in the way I wanted – with purpose.
Fast forward to today and The Best Ever You Network is a rapidly-growing leading multimedia company. I always joke that I might be drinking a green smoothie for breakfast, just sitting in the kitchen in my flannel jammies, and the next moment, I'm on the phone with who knows who arranging some magazine cover or radio show. When I started this company, I had no idea that one day my interview with Ed Asner would be a featured top-rated show of ours on Blog Talk Radio. I had no idea I'd co-host The Motivation Marathon or be speaking with athlete, life coach, and the ever-inspirational, Gary Kobat, or have the opportunity to interview Agape International founder and spiritual leader, Dr. Michael Bernard Beckwith.
Life opens up when you shift your energy into your passions and talents and tap into your soul.
The purpose in creating The Best Ever You Network is clear – I hope to help as many people live their best, positive, and peaceful life with purpose. I encourage you to value even those moments of uncertainty and leap with blind faith as you dive into your dreams.
You can turn to The Best Ever You Network daily and feel boundless energy, listen to positive people, and find a never-ending supply of love. Email anyone in the community and feel the love, share a smile, or just know that there is always a group of friends waiting to listen to your ideas. The Best Ever You Network is everything you need. In fact, I was on the phone just now with my mom who said, "That company of yours has everything but the kitchen sink. I swear, you need to focus it down."
My response was, "That's it! My logo is missing the kitchen sink!" We laughed. But as always my mom was right. The Best Ever You Network does indeed have everything. Well, except the kitchen sink. Who knows, maybe someone will send us a sink. After all, anything is possible.
It may take you thirty days, three years, five minutes, 99 ways, or ten steps in whatever direction or church to get you there …
and you'll get there when you get there …
with The Best Ever You Network by your side.
Everyone can always improve, learn and enhance the lives of those around them. Search with me for something better … even if you don't know exactly what that is.
Elizabeth Hamilton-Guarino, is a mother of four, entrepreneur and since 1998, has faced the challenges of life-threatening food allergies on a daily basis. She is the Founder and CEO of The Best Ever You Network and co-host of The Best Ever You Show on Blog Talk Radio with Dr. Katie Eastman. To learn more about Elizabeth, please visit www.besteveryou.com