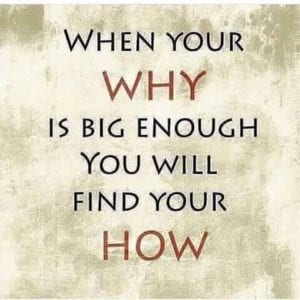 A life without limits sounds like one only for superheroes, doesn't it? And yet we are all superheroes in our own right. Some of us choose to wear the superhero "cape," while others keep them hidden in their hope chest along with the memories of perceived failures, fears, despairs, empty dreams and dreaded disappointments.
But, what if by taking out that "cape" in spite of past failures, injuries, or disappointments gave you another chance to make a difference? A difference not only for yourself but, for others that struggle in a similar situation.
Well, that is precisely what Dr. Jackson Corley of Chico, California did. He turned his experience into one that could help others. He put on his "superhero cape" of rapid recovery after needing quick healing himself.
On a peaceful Saturday in December 2008, Jackson thought it would be a prefect day to go out on his mountain bike to get in a quick ride on the trails of Upper Bidwell Park before the sun went down. While the day may have been perfect, his decision to ride solo wasn't such a perfect position to be in when his front tire hit a lava rock that sent him propelling over his handlebars headfirst.
Battered, bloodied, and bruised, Jackson was forced to ride almost 9 miles with severe injuries. Not knowing what they were exactly, he let his adrenaline absorb the pain and get him down the mountain before it turned dark.
Upon getting down the mountain and going in for an MRI scan shortly after, Jackson discovered that the hip was bruised terribly and his spine was damaged more than he ever imagined. He had multiple herniated discs and one extremely large herniation with the disc matter reaching out 18mm up the spinal area and causing compression to two major nerves. Within a matter of a few short days, the feeling in his foot was lost and it began to droop in structure. He could not lift it.
As a well-known, successful chiropractor in the Upper California region, this type of injury was not only devastating but frustrating. How in the world could Jackson help his patients if he couldn't help himself out of his own pain?
Doctors gave him all kinds of anti-inflammatories and painkillers. A couple of the doctors wanted to do surgery right away while others warned him not to go under the knife. One doctor said that the nerve damage was final and there was very little that could be done. The confliction was just too much and he couldn't rest in the "little to be done" message.
So, Dr. Jackson Corley decided to pull out his "cape" of knowledge and put his gifts into action to heal his injury first and then offer his findings for others to do the same.
As someone highly fascinated with the human body and also chemistry, he knew that there must be a semi-conductor out there to improve his injury…to encourage rapid recovery and diminish the wretched inflammation that he was experiencing.
Jackson researched and was reminded about, germanium, an oral remedy that the Japanese used for years to improve blood flow. He thought that if he combined carbon and germanium and embedded the chemical properties into the fabric of a back brace then it would encourage circulation. When blood is circulating well, then inflammation diminishes. When inflammation diminishes then it gives the body the opportunity to heal quicker.
Both carbon and germanium are semiconductors that are activated by body heat. When worn they cause quick vibrations at the cellular level that drastically increases blood flow. This blood flow sends more oxygen to the injury or inflamed area, thus allowing for rapid healing and recovery.
After wearing his homemade back brace for three weeks, his doctor was blown away at how much better Jackson could walk and that his foot-droop was rapidly improving.
Out of Jackson's own need to heal, he birthed Incrediwear. Now worn by many high-level athletes in the NBA, NFL, Olympians, golfers, snowboarders, and everyday persons like you and me. Incrediwear is for anyone that is looking to reduce inflammation after an injury, surgery, or even to encourage movement when the pains of life have kept you stuck without movement.
Get moving again with Incrediwear!
It's no wonder that their motto is "life without limits" because Jackson wasn't about to limit his life based on a derailed mission, or so it seemed in the beginning. Jackson turned his eyes to the Lord and allowed Him to guide him to his greater super hero calling.
For more information: Go to CLICK HERE!