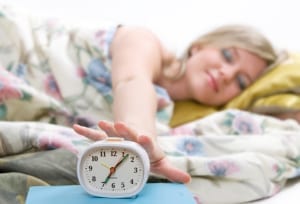 The season of the great Minnesota get-together has come to an official end and the school season has just begun. This can actually be viewed as good news….no more state fair temptations and no more routine-lacking summer days. Now, I know that routines may feel a bit mundane, but having a routine is where success shows up. Learn to change your thoughts around the word – routine. Instead of thinking that a routine is boring, dull, or just a drag…think of a routine as secure, certainty, and success!
If you don't know exactly how to create a routine then just start with the beginning of your day. Decide a reasonable hour to rise in the morning so you have time for devotions, exercise, and of course a healthy breakfast. Be consistent with that time daily. Next, establish a few simple goals. Maybe that involves exercise and maybe you are just beginning a program. A good rule of thumb starting out with a new routine is to practice your major strength training every other day and cardio on the in-between days. That way your muscles have time to repair. Also, make sure to incorporate time to stretch EVERY day – it's important! Of course, everything stated all depends upon your current physical ability and goals in which you would like to obtain.
2 Peter 3:8 reads: "But do not overlook this one fact, beloved, that with the Lord one day is as a thousand years, and a thousand years as one day." SO, just look at your routine as one day even though the goal is that it will flow for many.
Make it a great week as you establish a healthy routine for you and your family!