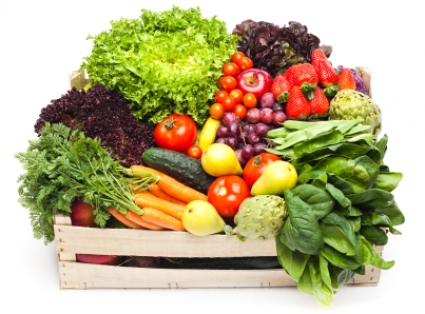 Last spring I developed intermittent, sharp abdominal pain. They came and went on a schedule I couldn't track or trace to any particular dietary input. They came with the ferocity of wounded animal and left me stripped of energy.
I battled a few weeks on my own before I invited God into my struggle. I didn't run to a solution but rather sat in His Presence. I emptied my mind of what I thought I knew and asked for His leadership in a problem too big for my shoulders…at any weight.
Truth is I've walked up and down the scale over the last two decades more times than I'd like to admit. I never had trouble losing weight. It just kept finding me again.
But this time I didn't rush to a quick fix, a clickable ad promising a flat belly or something packaged in a pill. I simply asked the One who made me first and knows me best what I should do. Slowly I felt a tug in my heart to make a dramatic shift in my eating.
This pull on my heart was to not diet; it was to just try eating what God made. I didn't read any rules online or in a book. I thought about what God gave me to eat and how He gave it to me. I committed to take in at least 95% of my daily food this way. I began to eat things as closely as I could to the way God presented them to the earth.
By the time I saw my internist I'd been eating this way for a few days.
"You really must be desperate to do that," he teased during my appointment. He took blood and ran every test He could think of. Each measurement came back indicating perfect health. Why then was I in so much pain?
In some ways my good health wasn't good news. His next recourse was to look further, deeper – a CAT scan ordered. With the "C" word dancing around my brain I inserted my body and future into God's capable hands.
Only it came back clear too.
Dumbfounded he referred by to a gastroenterologist, specializing in all things stomachy and intestiney. By this time I had been on my "God's food" eating plan for three weeks. Slowly my symptoms were dissipating. He too could find nothing "wrong" with me. He ordered a colposcopy for three months out and sent me with a wish my appointment would be unnecessary.
By the time July rolled around, my symptoms had rolled away, as had 25 pounds. I hadn't tried to lose weight. I'd simply been listening to God's direction for my life and body. And sure enough I never had that colonoscopy.
I can't tell you what health plan God wants to prescribe for you but I can tell you His presence will change everything about your health journey. Do you dare to invite Him into your personal battle of the bulge?
Shannon is a morning runner, an afternoon carpooler and all-day lover of Jesus.
She is the voice of Jesus & My Orange Juice, a fresh-squeezed oasis for ordinary living. Shannon finds joy among piles of laundry and miles of carpools and delights in leading others to this place of contentment in life, through the written and spoken word.
Connect with her online at ShannonMilholland.com or on Facebook, Twitter and Pinterest.