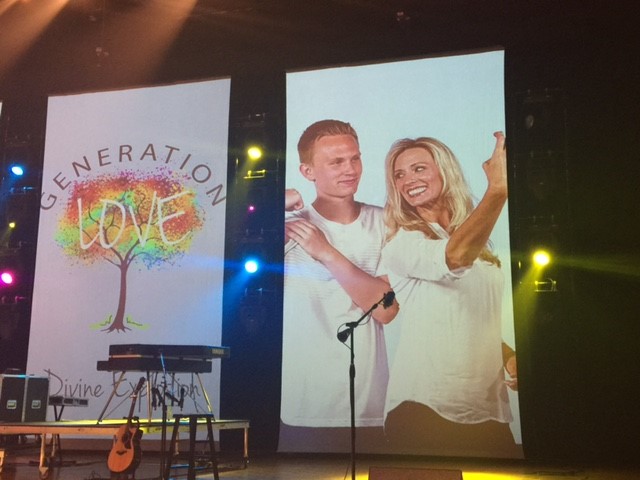 I have had the great pleasure of joining "Mama T", Thelma Wells, in presenting at her new Generation Love Tour!  These conferences are Thelma's new mission to unite the generations.
GENERATION LOVE: DIVINE EXPLOSION conferences will promote family and generational harmony, uplift the Spirit and help spread the truth about God's love for the generations.  Hosted by Women's Ministry groups, each event is special because all generations play a part in the worship, speaking, acting, dancing and praising God together.  It's beautiful!  Thelma's greatest accomplishment has been her family.  She's been married to George, her childhood sweetheart for 55 years and her three children, nine grandchildren and five great-grandchildren who call her "Grammy."
Below is a photo of me and my son doing a presentation at the last conference.
I am headed to another conference tomorrow 10/15/2016.  And I will be at the future conferences too!  I hope you will come out to join us!  Click the Generation Love logo below for more information.