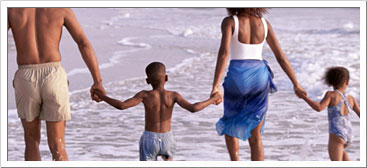 Summer is in full swing and it's way to easy to get caught up in all the excitement. This can cause you to lose track of your responsible healthy eating habits amid all the activities and social gatherings.  Here are seven ways to keep extra calories from sneaking their way into your mouth and onto your hips.
#1 You MUST eliminate your addiction to soda pop.  Sorry to be so harsh, but study after study chronicles the science that has gone into hooking you on soda pop.  You must tell yourself the truth about how many cans of soda you consume each day.  Do you know how many calories are in a Pepsi-Cola?  Regular or diet, I beg of you to first identify your intake quantity and either reduce or I highly recommend – eliminate your soda pop habit.  Diet soda is NOT better, contrary to popular belief.  The average soda pop drinker consumes 2-3 cans of pop a day. I can almost guarantee you will lose those stubborn pounds in a few short months if you quit soda.
#2 Nuts to you!  On my list are raw nuts and seeds.  Almonds.  Walnuts.  Pumpkin seeds.  Even some of the less healthy nuts, raw (as in not roasted) and either salt-free or reduced salt are a far better choice than any chip or cracker on the market.  Make a commitment to work nuts into your routine and leave the chips alone. But, keep in mind that a small handful is all you need. It will fill you up and keep cravings at bay. Thank you healthy fats!
#3 All alcohol contains sugar.  Sugar is calories and toxic calories at that.  The sugar is bad enough, but the alcohol keeps your body from temporarily burning fat. It's as if your body pushes the "pause" button to its normal daily function in order to rapidly go after the toxins you're ingesting by way of a cocktail. If you decide that you still want to drink after you just read the last few sentences, then try to be mindful of which drinks are high calorie and which are low calorie.  If you must have a Pina Colada, you might note that some sized servings are over 600 calories. It will take you about 12-14 miles of brisk walking to put a dent in that delicious trip to your happy place at happy hour. So, you might want to rethink your drink AND your happy!
#4 Eat before you go to a party so you don't gorge yourself on those cute little crab toast canopies.  Most caterers are not prepping the horsdorves with your good health in mind.  If you eat healthy before the party you will be much more dismissive of all the yummy treats that are served at the party. Look forward to enjoying the company at the party and not the food that will linger long after the party is over.
#5 When dining out – Ask for a to go box with your meal…not after.  When the waiter delivers your meal cut it all in half and pack that to go box.  Do not eat the other half in the car on the ride home. It should be out of sight and out of mind until tomorrow when the leftovers come in handy.
#6 Trending: Coconuts and avocadoes.  There's a reason coconut milk and other coconut beverages are selling like crazy.  Some of them represent good fats.  And consuming good fats in moderation will help your body shut down the hunger mechanism and reject excess calories from being converted to fat.  Just pay attention to the coconut products that do not add sugar, or flavors that amp the calories (and toxins). I grew up in Texas, so I've always been a big fan of guacamole. It's best if you make it yourself to keep the sodium levels down. If you buy them pre-made you are dealing with preservatives and other harmful ingredients. Read those labels and skip the processed dips.
#7 Drink Water.  More water than you want.  Water is crucial to better health. Take a BPA-free water bottle filled with good ole H2O everywhere you go and sip it often. During the summer months it's easy to get dehydrated if you aren't drinking enough water. Water will help to rid the body of toxins and help to flush fat out of the system. So, make water your drink of choice.
#8 BONUS – MOVE THAT BODY!!! I couldn't go without saying that. If you don't move your body then your systems start to literally shut down after only 20 minutes of being sedentary. Exercise by getting outdoors – walk, run, swim, bike, rollerblade or whatever you like to do. Just move. You've got to move and get a sweat on to counter those extra calories consumed this summer.
Summertime is my favorite time! Hope you enjoy yours and make healthy choices to keep those calories from showing up when you least expect it.